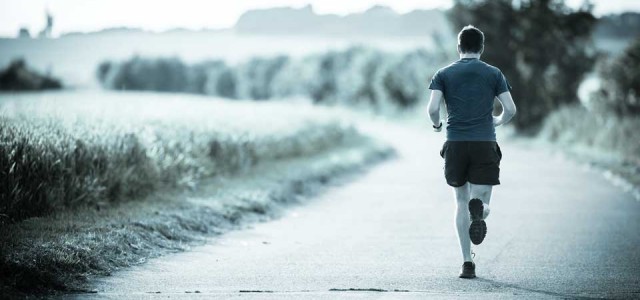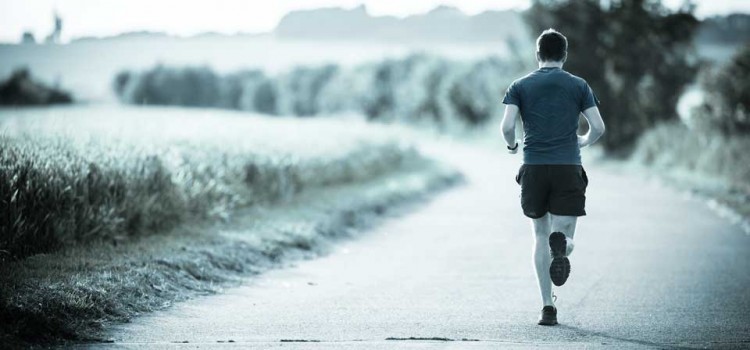 Running a half marathon may be the perfect next goal. Running 13.1 miles is a distance that requires hard work and earns respect, but doesn't wear you out like a marathon can.  Half marathon participation has been quickly rising over the years and more half marathons are taking place than ever before. Running USA notes that 2012 saw 1,900 half marathons organized in the United States alone, up from 1,500 races in 2011. Chances are high that a half marathon is organized in a region close to your home.  Here are some tips to help you plan for your half marathon.
Choosing a Race
If you're a casual runner looking to run your half marathon this year, the first step is to choose a half marathon to race. Once you have committed to train for a half marathon, the earlier you sign up for a race, the better. The knowledge of having a concrete goal and race to finish can give you that extra push to stick to your training plan.
When choosing a race, take into consideration when the race is taking place. Assuming you have been running several times a week consistently and can easily jog a 5k, then give yourself between 10 to 14 weeks to train for the big day. If you're just starting out as a runner, give yourself 3 to 4 months to first build a running base, then devote 10 to 14 weeks for half marathon training.
Choosing your Training Plan
Choosing and sticking to a training plan can be one of the most difficult aspects of running a half marathon. Dozens of examples of a half marathon training schedule can be found on the internet, in running books, and in magazines. Most training plans usually range from 10 to 16 weeks, although you can find accelerated plans for even shorter times and of course can train for much longer if you have given yourself more time to prepare. When sorting through all of these different options, first decide which types of plans are most realistic for you and fit best into your lifestyle. For example, some plans call for running almost every day. If this isn't possible in your day-to-day schedule, choose a different schedule that calls for runs 3 to 4 times a week. If you're looking for a plan to get started, try this 10-week half marathon training plan, which emphasizes training for completion instead of time, and is well-suited for beginners and advanced runners alike.
Training Plan Details
Most training plans rotate between running days and cross training days, with one day devoted to a long run and one day devoted to rest. Most plans will have at least 2 weekly base maintenance runs. These runs will usually range between 3 and 6 miles. The maintenance runs help to maintain fitness levels and help the runner add mileage to the long runs each week.
All training plans should include long runs once a week. Long runs are important because they help your body become accustomed to running long distances by improving leg strength and building resistance to physical and mental fatigue. Most training plans recommend running the long run at a slower pace than the shorter runs to help build endurance without putting too much pressure on the body. A couple weeks before your race, you should run your longest run, which will range between 10 and 12 miles, depending on your training plan. If you can run 10 to 12 miles, you should be able to push yourself to run to your final 13.1 mile goal on race day.
It's also important to add a few days of cross training into your half marathon preparation. Cross-training can involve any non-impact aerobic exercise or core strengthening exercises.  Aerobic cross-training allows you to improve your cardio base to prepare you to run 13.1 miles without putting the pressures on your body that running creates.  The most popular forms of cross-training for runners are swimming, cycling, elliptical exercise, and stair stepping.
Finally, allowing your body some rest time is just as important as keeping up with your runs. Most half marathon training plans provide one day of rest, allowing your body time to repair itself from the previous week's workouts. Skipping rest days will make your chance of injury much more likely.
Nutrition and Hydration
Maintaining proper nutrition is vital in preparing your body to run for 13.1 miles. Throughout your training, you should eat a well-balanced diet and especially leading up to your long runs you should make an effort to emphasize carbohydrate intake. The US Anti-Doping Agency recommends that carbohydrates make up at least 50% of an athlete's diet and ideally 60 to 70 percent.
Staying hydrated during your run is also of utmost importance to good performance. During runs of less than one hour, water should suffice to keep your body hydrated and at peak performance.  Runs of more than an hour, however, energy drinks might be a better choice because in addition to hydrating your body, energy drinks provide carbohydrates and electrolytes lost in sweat. The LA marathon organizers suggest every athlete training for a marathon should drink 0.5 to 1 ounce of water per body pound.
Race Day
Once you've reached the pinnacle of your training, race day, there are several things to keep in mind to cross the finish line strong. The night and morning before your race, make sure your diet is well-balanced and carbohydrate heavy. Don't experiment and try something new right before the race. During the race, many racers choose to bring energy gels or bars and/or sports drinks to help maintain their drive.
Before the half marathon starts, make sure you know the intervals of water stations and compare that to your usual water stops during your training. If water stations are spaced out further than you are accustomed to, bring your own water bottle to drink in between stations. You can either carry a small bottle in your hand as you run, or invest in a water bottle belt to wear for the race.
Don't overdress for your race. Some trainers recommend dressing as if it's warmer than the actual temperature because your body will warm up by at least 15 degrees when running. When the start gun sounds, focus on maintaining your practiced race pace so you don't burn too much energy at the start. Finally and most importantly, believe in yourself and be happy that the past months of training have prepared you to run 13.1 miles!