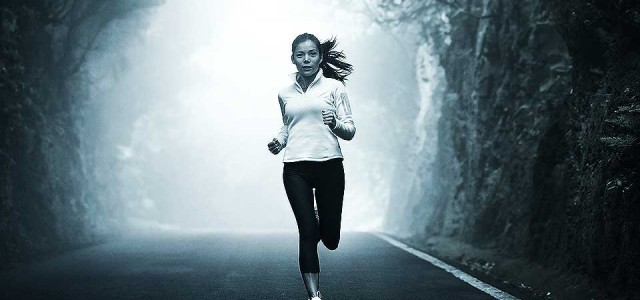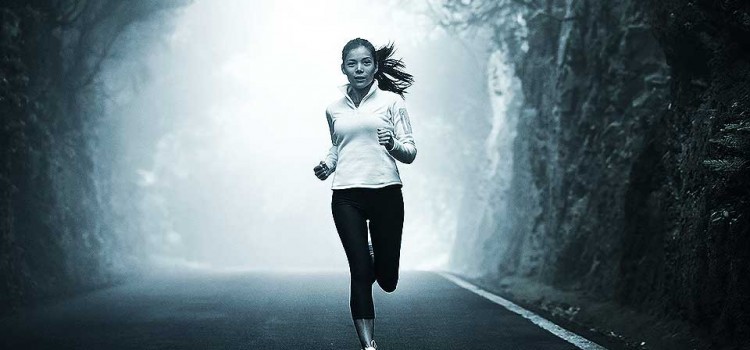 We've all been there before: in the midst of a race, with everything going on around you, it's hard to pace yourself and make sure you're running at the right speed. This is critically important for long races like the half marathon, where going out too quickly or too slowly can have devastating consequences on your results. You've trained hard for your race, and the last thing you want is to come up short of your goals because you weren't running at the half marathon pace you planned on.
With that in mind, we've put together this comprehensive half marathon pace chart to help you plan on what your time should be at each mile marker based on your desired overall pace and time for the race. Keep in mind that many factors will throw you off-pace during the early stages of the race: crowds, adrenaline, water stops, and more. Sometimes it seems like all the elements of the race are conspiring to throw you off your desired pace.
Scroll down through the charts below or skip to your planned pace using the links here.
Quick Links for Half Marathon Pace Chart
How to use the chart: find your desired per-mile pace in minutes and seconds. Scroll down the appropriate column to find the total time you should have at each mile marker. Remember that displays at various mile markers usually show the "gun time" or the official start. You individual "chip" time may have started later based on when you crossed the start line.
Pace between 5:30 and 6:20 per mile
Pace per Mile

Mile

05:30

05:40

05:50

06:00

06:10

06:20

1

05:30

05:40

05:50

06:00

06:10

06:20

2

11:00

11:20

11:40

12:00

12:20

12:40

3

16:30

17:00

17:30

18:00

18:30

19:00

4

22:00

22:40

23:20

24:00

24:40

25:20

5

27:30

28:20

29:10

30:00

30:50

31:40

6

33:00

34:00

35:00

36:00

37:00

38:00

7

38:30

39:40

40:50

42:00

43:10

44:20

8

44:00

45:20

46:40

48:00

49:20

50:40

9

49:30

51:00

52:30

54:00

55:30

57:00

10

55:00

56:40

58:20

60:00

61:40

63:20

11

60:30

62:20

64:10

66:00

67:50

69:40

12

66:00

68:00

70:00

72:00

74:00

76:00

13.1

72:03

74:14

76:25

78:36

80:47

82:58
Pace between 6:30 and 7:20 per mile
Pace per Mile

Mile

06:30

06:40

06:50

07:00

07:10

07:20

1

06:30

06:40

06:50

07:00

07:10

07:20

2

13:00

13:20

13:40

14:00

14:20

14:40

3

19:30

20:00

20:30

21:00

21:30

22:00

4

26:00

26:40

27:20

28:00

28:40

29:20

5

32:30

33:20

34:10

35:00

35:50

36:40

6

39:00

40:00

41:00

42:00

43:00

44:00

7

45:30

46:40

47:50

49:00

50:10

51:20

8

52:00

53:20

54:40

56:00

57:20

58:40

9

58:30

60:00

61:30

63:00

64:30

66:00

10

65:00

66:40

68:20

70:00

71:40

73:20

11

71:30

73:20

75:10

77:00

78:50

80:40

12

78:00

80:00

82:00

84:00

86:00

88:00

13.1

85:09

87:20

89:31

91:42

93:53

96:04
Pace between 7:30 and 8:20 per mile
Pace per Mile

Mile

07:30

07:40

07:50

08:00

08:10

08:20

1

07:30

07:40

07:50

08:00

08:10

08:20

2

15:00

15:20

15:40

16:00

16:20

16:40

3

22:30

23:00

23:30

24:00

24:30

25:00

4

30:00

30:40

31:20

32:00

32:40

33:20

5

37:30

38:20

39:10

40:00

40:50

41:40

6

45:00

46:00

47:00

48:00

49:00

50:00

7

52:30

53:40

54:50

56:00

57:10

58:20

8

60:00

61:20

62:40

64:00

65:20

66:40

9

67:30

69:00

70:30

72:00

73:30

75:00

10

75:00

76:40

78:20

80:00

81:40

83:20

11

82:30

84:20

86:10

88:00

89:50

91:40

12

90:00

92:00

94:00

96:00

98:00

100:00

13.1

98:15

100:26

102:37

104:48

106:59

109:10
Pace between 8:30 and 9:20 per mile
Pace per Mile

Mile

08:30

08:40

08:50

09:00

09:10

09:20

1

08:30

08:40

08:50

09:00

09:10

09:20

2

17:00

17:20

17:40

18:00

18:20

18:40

3

25:30

26:00

26:30

27:00

27:30

28:00

4

34:00

34:40

35:20

36:00

36:40

37:20

5

42:30

43:20

44:10

45:00

45:50

46:40

6

51:00

52:00

53:00

54:00

55:00

56:00

7

59:30

60:40

61:50

63:00

64:10

65:20

8

68:00

69:20

70:40

72:00

73:20

74:40

9

76:30

78:00

79:30

81:00

82:30

84:00

10

85:00

86:40

88:20

90:00

91:40

93:20

11

93:30

95:20

97:10

99:00

100:50

102:40

12

102:00

104:00

106:00

108:00

110:00

112:00

13.1

111:21

113:32

115:43

117:54

120:05

122:16
Pace between 9:30 and 10:20 per mile
Pace per Mile

Mile

09:30

09:40

09:50

10:00

10:10

10:20

1

09:30

09:40

09:50

10:00

10:10

10:20

2

19:00

19:20

19:40

20:00

20:20

20:40

3

28:30

29:00

29:30

30:00

30:30

31:00

4

38:00

38:40

39:20

40:00

40:40

41:20

5

47:30

48:20

49:10

50:00

50:50

51:40

6

57:00

58:00

59:00

60:00

61:00

62:00

7

66:30

67:40

68:50

70:00

71:10

72:20

8

76:00

77:20

78:40

80:00

81:20

82:40

9

85:30

87:00

88:30

90:00

91:30

93:00

10

95:00

96:40

98:20

100:00

101:40

103:20

11

104:30

106:20

108:10

110:00

111:50

113:40

12

114:00

116:00

118:00

120:00

122:00

124:00

13.1

124:27

126:38

128:49

131:00

133:11

135:22
Pace between 10:30 and 11:20 per mile
Pace per Mile

Mile

10:30

10:40

10:50

11:00

11:10

11:20

1

10:30

10:40

10:50

11:00

11:10

11:20

2

21:00

21:20

21:40

22:00

22:20

22:40

3

31:30

32:00

32:30

33:00

33:30

34:00

4

42:00

42:40

43:20

44:00

44:40

45:20

5

52:30

53:20

54:10

55:00

55:50

56:40

6

63:00

64:00

65:00

66:00

67:00

68:00

7

73:30

74:40

75:50

77:00

78:10

79:20

8

84:00

85:20

86:40

88:00

89:20

90:40

9

94:30

96:00

97:30

99:00

100:30

102:00

10

105:00

106:40

108:20

110:00

111:40

113:20

11

115:30

117:20

119:10

121:00

122:50

124:40

12

126:00

128:00

130:00

132:00

134:00

136:00

13.1

137:33

139:44

141:55

144:06

146:17

148:28
Pace between 11:30 and 12:20 per mile
Pace per Mile

Mile

11:30

11:40

11:50

12:00

12:10

12:20

1

11:30

11:40

11:50

12:00

12:10

12:20

2

23:00

23:20

23:40

24:00

24:20

24:40

3

34:30

35:00

35:30

36:00

36:30

37:00

4

46:00

46:40

47:20

48:00

48:40

49:20

5

57:30

58:20

59:10

60:00

60:50

61:40

6

69:00

70:00

71:00

72:00

73:00

74:00

7

80:30

81:40

82:50

84:00

85:10

86:20

8

92:00

93:20

94:40

96:00

97:20

98:40

9

103:30

105:00

106:30

108:00

109:30

111:00

10

115:00

116:40

118:20

120:00

121:40

123:20

11

126:30

128:20

130:10

132:00

133:50

135:40

12

138:00

140:00

142:00

144:00

146:00

148:00

13.1

150:39

152:50

155:01

157:12

159:23

161:34