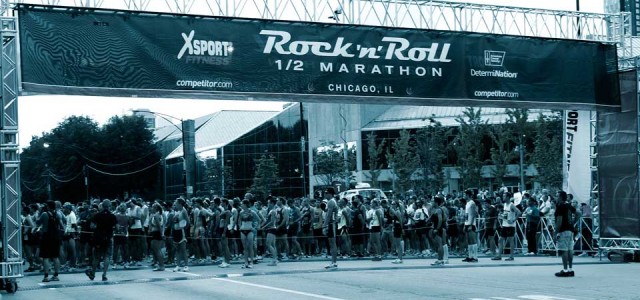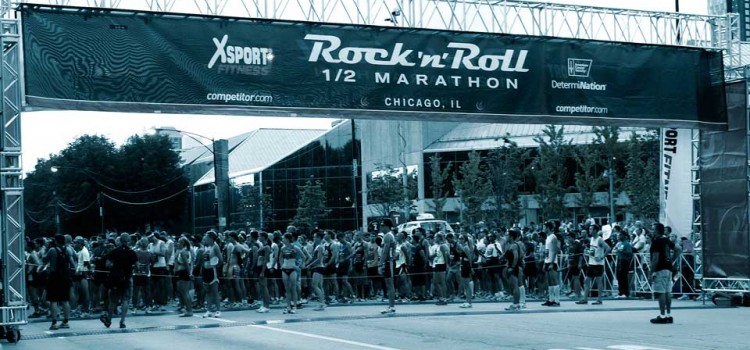 The half-marathon is now the most popular of all the road race distances in the United States. As Ryan Lamppa, a researcher for Running USA puts it, the half is, "less time-consuming as far as training," but just as satisfying as completing a marathon. Since 2003, the half-marathon has been the fastest growing distance for road races. Between 2003 and 2011, the number of half-marathon finishers increased by at least 10 percent each year, and in 2011, that number hit a record of 1.6 million. While the most venerable road races in the United States are still the marathons, there are a number of half-marathons that have grown to similar stature. Check out the five biggest ones to date in the country. And don't forget to check out our complete 2014 half marathon calendar for all the major half marathons in the United States.
1. One America 500 Festival Mini-Marathon
This half-marathon festival is incredibly popular and draws in a highly competitive field. The festival celebrates the legacy of the Indianapolis 500 and takes place in the first weekend of May each year. With 31,406 finishes in 2013, this is one of the most quickly growing races in the entire country.
2. Country Music Half Marathon
Tour the sounds and sights of Nashville, the birthplace of the genre of country music. A fixture the last weekend of April each year, this race featured 23,799 finishers in 2013. After the race, several music venues throughout the city feature concerts with cover specials for runners in the race.
3. P.F. Chang's Rock'n'Roll Arizona Half Marathon
This is the first event in the Rock'n'Roll series each year. With 21,567 finishers in 2013, this event features a two-person relay in addition to the individual half. The third weekend in January each year, many of the country's best half-marathon participants head for this flat, fast course in the Southwest.
4. Zappos.com Rock'n'Roll Las Vegas Half Marathon
Among these five races, the Vegas edition is the only one that is run at night. The course features a tight time limit to protect the Strip from running traffic. However, the glitz and glamour of Las Vegas are on full display as you hit the Strip and then the downtown part of the city before curling back around to the starting line. 19,217 runners finished this race in 2013.
5. Rock'n'Roll Chicago Half Marathon
This is another event in the popular Rock'n'Roll series. With 18,932 finishers in 2013, this is a terrific course if you like flat, firm roads winding through a scenic city. The musical performers along the way make this a memorable event.
There are many other popular half-marathons out there. Disney's half-marathon at the Walt Disney World resort pairs with a full marathon the next day to make up the Goofy Challenge. If you are interested in traveling to an out-of-town race but lack the funds to front your own airfare and hotel costs, there are fundraising groups like Team in Training that will help you raise money for charity. If you hit your target, you get airfare and registration paid for.
Training is the most important part of getting ready to complete a half-marathon. While just about anyone can get out there and wheeze their way through a 5K, a half-marathon is a real feat of endurance. Before you think about attempting a half-marathon, you will want to build up a training base where you are completing at least 25-30 miles per week. While 8-12 of those miles can take place as a long run on the weekends, the other miles should be divided among two or three other runs that you do during the week.
Some people are intimidated by hilly race courses. Just about every half-marathon website features a course map and profile, which not only shows you where the race goes but also shows you your elevation throughout. You can get a real sense of where the hills are, and the altitude changes for which you need to prepare yourself.
Running by yourself is not easy, particularly building the discipline to complete long runs at a leisurely pace. Most major cities and a growing number of smaller towns feature clubs for runners. Find one of those to join — the rates are usually nominal — and you'll have a dedicated group of runners to meet up with you each week. You might not all be training for the same race, but you'll generally find someone going your distance. Some running stores feature ongoing training programs to prepare members for half- and full marathons each spring, fall and winter. But no matter what race or course you're looking for, there are plenty of half marathons in the United States to choose from.