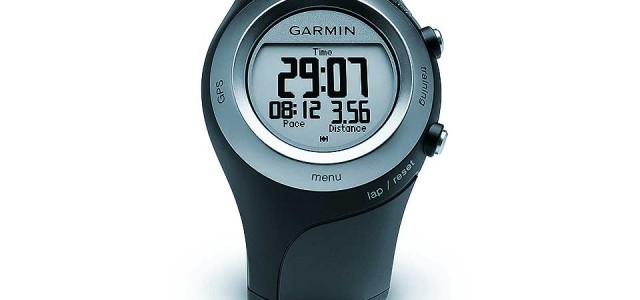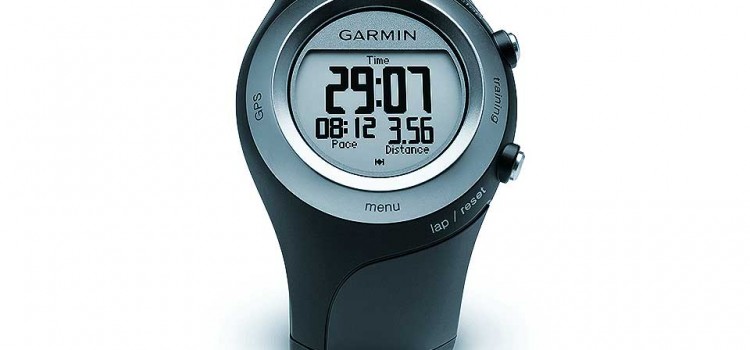 Garmin watches are popular among sport enthusiasts for the many benefits they provide their wearers. Garmin watches are tailored to specific outdoor activities, such as running, skiing, swimming, cycling, and golf. Each watch has a variety of features that will help track and improve performance for that specific sport. In addition to accurate statistics on your performance, Garmin watches are also well-known for their accurate and reliable GPS technology.
If you are trying to decide which Garmin watch is right for you, it is important to think about the features you need and the activity you want the watch for. The price of the watch corresponds to the number of features available. If you only want a basic GPS tracker, it probably won't be necessary to have a heart rate monitor and calorie tracker. Also, if you participate in multiple sports, it might be worthwhile to spend a little extra to get a watch that can track data in the pool as well as on the running trails.
Listed below are recommendations for the best Garmin sport/running watches. The recommendations are split by watches used primarily for running and those used for multiple sports.
Running Watches
Garmin Forerunner 620 (starting at $399.99)
Garmin Forerunner 620 is one of the best sport watches available. The Forerunner 620 includes many features to help runners improve their performance and train better. Even with all these features, the watch is easy to use with a high-resolution colored touch screen face.
The Garmin Forerunner 620 is the first GPS watch that provides data on running form. In addition to providing information on cadence, the watch also can determine vertical oscillation, or the bounce in your running, and ground contact time. A gauge on the watch shows users how their running movements compare to other runners.
Another great feature of the Forerunner 620 is that it can estimate your body's maximum oxygen consumption (VO2 max), which can be used to measure fitness and improve running performance. The watch can show how your VO2 matches up to other runners in your age and gender categories and can also predict your race time.
The Forerunner 620 can also help users plan their run days and rest days. Based on heart rate data it collects, the watch can review previous workouts and determine how much time is needed for recovery before the next big run.
Garmin Forerunner 210 (starting at $249.99)
The Garmin Forerunner 210 is a running watch that is a good choice for anyone who does indoor as well as outdoor running. For runs outside, the watch uses a high-sensitivity GPS receiver to record accurate distance, time, and pace. On indoor days, the compatible Garmin foot pod can monitor your movements and collect data on distance and speed. The Forerunner 210 is also compatible with some gym treadmills and will gather and store the data from your indoor fitness routine.
Owners of a Garmin Forerunner 210 can sign up for Garmin Connect, an online resource to better analyze and keep track of exercise data and performance. The watch will upload data and it will be possible to view maps and summaries of your workout as well as create new exercise goals. The optional foot pod also can relay information back to the watch and Garmin Connect about your cadence.
Other good add-ons to the Forerunner 210 include the Garmin heart rate monitor and the Garmin body composition scale. The strap heart rate monitor displays heartbeat per minute and the Forerunner 210 can send notifications when you are above or below your target work out heart rate. The body composition scale records information on weight, fat, and body water and transmits this information to the watch.
Garmin Forerunner 10 (starting at $129.99)
For beginner runners, the Garmin Forerunner 10 is a well-priced basic GPS watch with all the necessary features. The reliable GPS allows users to accurately track distance, pace, and calories. The Forerunner 10 also has features to help users compare their current pace to their target pace and keep track of their personal records. If you are a new runner or your runs usually include walk breaks, the Forerunner 10 has a useful run/walk feature.
The Garmin Forerunner 10 is also the lightest and smallest Garmin GPS watch, making it a possible option for day-to-day use. It comes in a half dozen different colors to appeal to all tastes.
Multi-Sport Watches
Garmin Fenix 2 (starting at $399.99)
The Garmin Fenix 2 GPS Watch is one of the best sport watches for multi-sport athletes who want advanced features. In addition to tracking information for triathlon activities, the Fenix 2 is also good for mountaineering, paddling, skiing, and riding.
For runners, the Garmin Fenix 2 has a reliable and precise GPS system that helps track time, distance, and pace. It can also provide alerts to notify users if they are behind or ahead of their target pace. Based on data it collects about performance, the Fenix 2 can estimate your recovery time before your next big run. When exercising outdoors, the built in barometer and temperature sensor can be used to predict weather changes.
For trail runners or hikers, the watch also provides many navigation features. The GPS records a log of your movements to easily find your way back to your starting point. The Fenix 2 can store up to 10,000 track points and 1,000 way points. The watch also comes with a 3-axis electronic compass to help guide your route. For safety, the watch can wirelessly share tracks, waypoints, and routes with smartphones and other compatible Garmin devices.
For swimmers, the watch can keep track of distance, pace, and stroke count and is water-resistant up to 50 meters. For skiers, the Fenix 2 can record speed, distance, vertical drop, and number of runs. The watch also has ANT+ capabilities meaning it can be connected to a cadence bike sensor to record and track vital information for cyclists.
Another bonus feature of the Fenix 2 is that it receives the wireless signal from your phone and notifies you of any text messages, emails, or alerts. The large watch face allows users to read the full text of their messages.
Garmin Forerunner 310XT (starting at $249.99)
For triathletes, the Garmin Forerunner 310XT Waterproof Running GPS With USB ANT Stick and Heart Rate Monitor is a great choice as it has features for swimming, cycling, and running. The watch is easy to use and with the hit of a button, the Forerunner 310XT can switch sport modes.
For runners, the Garmin Forerunner 310XT has an accurate GPS system that helps track time, distance, and pace. It can also be programmed to be used for interval training by storing data from different intervals and providing alerts when each interval is complete. In addition, the watch can be programmed to provide alerts when goals are reached or when your pace deviates from your goal pace.
The Forerunner 310XT can also keep track of data in pools or other bodies of water. The watch can accurately estimate open water swim distance and average speed. The watch is waterproof up to 50 meters and if swimming laps, the watch can store up to 1000 laps.
If cycling, the Forerunner 310XT can easily be put on a bicycle with optional bike mounts and used as a cycling computer. If connected to a bike sensor, it can calculate heart rate, cadence, and power during your ride.
All of this information can be wirelessly transmitted to your account on Garmin Connect for easy viewing of maps, performance metrics, and goals.