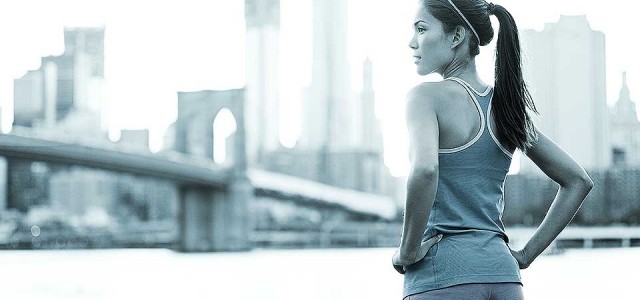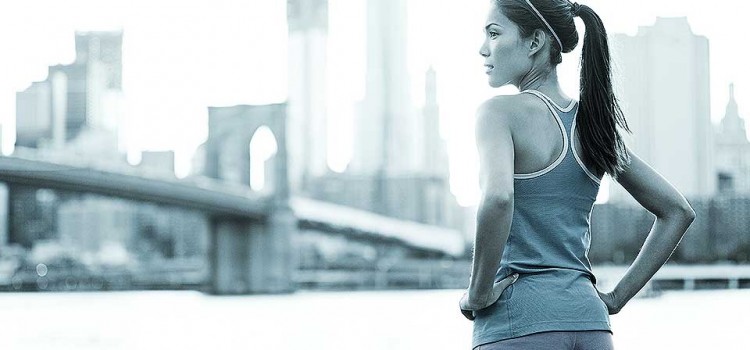 The Brooklyn Half Marathon is one race of a 5 borough race series that also includes The NYC Half, the Quuens 10K, the Bronx 10-miler, and the Staten Island Half. The 5 Borough Series is organized by the New York Road Runners and aims to showcase how all of the New York boroughs are special places to get outside and run.
2014 Brooklyn Half Marathon Details
The Brooklyn Half Marathon is taking place at 7 am on Saturday, May 17, 2014. The Brooklyn Half Marathon is one of the fastest growing half marathons in the nation. While not as popular as the NYC half marathon, the Brooklyn Half is quickly catching up. In 2010, there were just over 7,000 finishers, while last year there were over 21,000 finishers. For 2014, registration is capped at 15,000 entrants.
Brooklyn Half Marathon Course
The Brooklyn Half Marathon starts outside the Brooklyn Museum and takes participants through the southern part of the borough. Runners pass the Grand Army Plaza and make a seven mile loop around Prospect Park, a historical site dating back to the Civil War era. Prospect Park is one of the most well-known parks in New York and was designed by Frederick Law Olmstead who also designed Prospect Park's more famous Manhattan cousin, Central Park. It is a pleasant place to run with meadows, trees, forests, and lakes.
The second half of the marathon is a long straightaway run down Ocean Parkway towards Coney Island. The last mile is run along the Coney Island boardwalk and the finish line is in Coney Island at the front of Keyspan Park.
The course is considered to be fairly flat and fast and many people have had personal records running the Brooklyn Half. There are a few hills in the first half and then mostly flat or downhill past mile six. Runners always call out the hill in Prospect Park that while not steep, is very long.
The course map and elevation chart can be found here.
Race Organization
The Brooklyn Half Marathon is known to be a well-organized race and usually has excellent reviews from participants. There are aid stations at every mile along the route serving both water and Gatorade, a necessity as the weather can sometimes be unseasonably warm. There are also medical stations and toilets located at every mile. The organizers also provide well-reviewed men's and women's cut technical T-shirts and commemorative medals for finishers.
Live tracking is available to fans not racing through the TrackMyRunners website. Fans can track up to 10 runners at a time when the race is in progress and will be able to get runners' splits every 5k and find out their pace and predicted finish time. These statistics will also be online after the race for runners to review their performance.
To reduce crowding and enhance runner experience, the Brooklyn Half Marathon starts in two waves. The first wave of runners with lower bib numbers will start at 7:00 am and the second wave of runners with higher bib numbers will start at 7:35 am. Runners must be in their corrals at least 30 minutes before the start of the race.
Because of the busy nature of the race course, organizers ask that runners finish in less than 3 hours. Runners who are unable to maintain a 13:45 minute mile pace, will be able to board a sweep bus starting at mile seven for transport to the finish line. Runners can continue running on the sidewalks, but all course amenities may not be available.
Awards are provided to the top three female and male finishers. Additionally, age division awards will also be given out to the top three male and female finishers in each ten year age bracket.
Race Weather
Weather conditions in Brooklyn in May are variable, but temperatures usually range between 53 degrees and 68 degrees Fahrenheit. Rainfall in May averages just over 4.4 inches.
Pre-Party Exposition and Finish Line
Prior to the race there is a Pre-Party hosted by New Balance where runners can pick up their race number and technical participant running shirt. This isn't your normal pre-race exposition and participants rave about the fun and exciting atmosphere that pumps runners up for race day. The three day party is held in the hip arts area of Dumbo and is a festival of music, food, and shopping. In addition to vendors selling the latest fitness gear, the party expo also has live music, Brooklyn house DJs, an outdoor beer garden, food trucks, and an espresso bar.
The pre-party will also have multiple evening two-mile runs each day with running coaches who will answer any race-strategy questions. Groups are limited to 30 individuals and are available on a first come, first serve basis.
The pre-party's exact location is in the Old Tobacco Warehouse on Brooklyn's East River waterfront. The party is on Wednesday, May 14 and Thursday, May 15 from 12:00 pm to 9:00 pm, as well as on Friday, May 16 from 10:00 am to 9:00 pm.
Brooklyn Post-Race Guide
The Brooklyn Half Marathon is an excellent race for both Brooklyn residents and runners from out of town. The Finish Line in Coney Island is an enjoyable place to spend the first few post-race hours. The organizers host a post-race "Brooklyn Beach Party" to give out the awards and provide runners with fun activities. On warm race days, it is common to see runners jump into the water. There is also Coney Island carnival games, mini golf, clowns, and jugglers.
Plan to spend the weekend in the area exploring the sites and scenes of this dynamic borough. Many restaurants around the race course and in neighborhoods of Brooklyn offer runners special deals and discounts for the weekend. There are also plenty of activities to do in Brooklyn. For outdoor enthusiasts, take a canoe trip down the Gowanus Canal to see both wildlife and industrial sites. For art buffs, the Brooklyn Museum has one of the world's best art collections with roughly 1.5 million pieces and there are also dozens of art galleries located around the borough.
Registration
Registration for the 2014 Brooklyn Half Marathon is currently closed, having reached its maximum limit of 15,000 participants. As this is a popular race, keep your eyes open for the 2015 registration, most likely in January 2015.