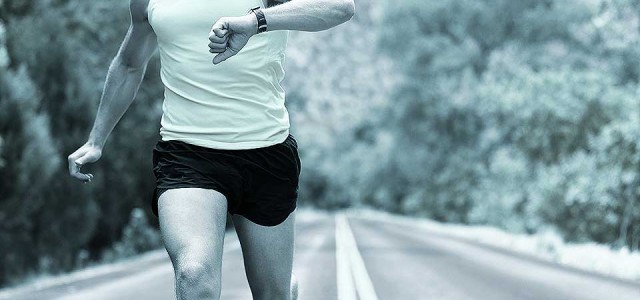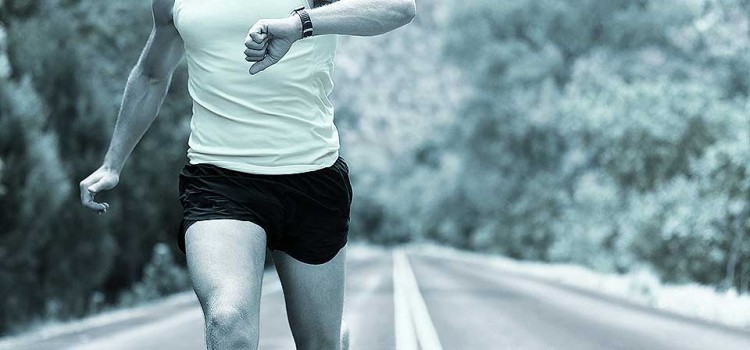 Many runners trying to improve their performance will wear a running watch during their runs.  Having a watch specifically designed for running provides many benefits, namely allowing runners the ability to check their performance during and after a run. One of the features most runners want in their watches is GPS capabilities. Every runner likes to know how far and how fast they run. If training outside, GPS is essential to calculating these numbers.
With hundreds of GPS running watches on the market, it can be overwhelming to find the right watch for you. If you're looking to purchase a new GPS running watch, here are some top recommendations.
Garmin Forerunner 220
One of the most appealing aspects of the [easyazon_link cloaking="default" keywords="Garmin Forerunner 220″ localization="default" locale="US" nofollow="default" new_window="default" tag="yogasimplenet-20″]Garmin Forerunner 220[/easyazon_link] is its size. Smaller than most of its GPS enabled mid-range competitors, this watch is a winner for a comfortable and lightweight design. The watch also connects to satellite locations faster than most mid-range GPS watches. The watch downloads a week's worth of satellite locations, making connection time as quick as five to six seconds.
Some of the other great features on the watch are autopause and vibration alerts. The autopause feature pauses all data tracking when you make a stop in your run, such as while waiting at an intersection, and starts again once you start moving. This helps with accuracy in your running data including overall pace calculation. The Forerunner 220 can also provide you with customizable alerts. If you are ahead or behind your goal pace, you can program the watch to notify you. You can also get vibration alerts for your mile split or lap.
The Garmin Forerunner is sold at most sports retailers for around $250, although adding on a heart monitor will increase the price to $300.
Timex Ironman Run Trainer 2.0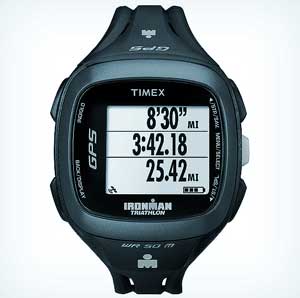 The [easyazon_link cloaking="default" keywords="Timex Ironman Run Trainer 2.0″ localization="default" locale="US" nofollow="default" new_window="default" tag="yogasimplenet-20″]Timex Ironman Run Trainer 2.0[/easyazon_link] is a great GPS watch for all types of runners. The menu is easy to navigate and the simple design makes it ideal for beginner runners. However, the Run Trainer 2.0 also has many additional functions to appeal to more advanced runners as well.
The watch contains many programmable features. The watch can pause automatically if your speed drops below a pre-set pace, such as when you stop at an intersection or take a bathroom break. It is also possible to program interval workouts with up to six different segments. For example, if you decide to run a three segment interval of a mile, half mile, and quarter mile, the Run Trainer 2.0 will alert you at the end of each interval.
The watch can also make reminders to alert you to take water or food breaks. Additionally, it can also alert you if you are running too slow or fast. If connected to the heart rate setting, it can provide you with an alert if you are running too hard or not hard enough.
The Timex Run Trainer 2.0 can be purchased at most sports retailers for $225.
Adidas MiCoach Smart Run
The first high end watch from Adidas, the Adidas Smart Run has nearly every feature that a runner would want from a watch including sensors, programmable features, and various fun features. Even though this watch is designed for runners, its android system is commonly compared to other smart watches from Google, Sony, and Samsung.
The built in heart monitor provides performance feedback and the GPS tracking calculates speed, distance, and elevation changes. Additionally, a built in accelerometer allows runners to measure stride rate and improve their cadence. Adidas Smart Run also has many programmable features including interval workouts and audio, visual, or vibration feedback for coaching.
What really sets this watch apart is its video features and music capabilities. Adidas Smart Run can store 3 GB worth of music and can stream music and coaching tips to Bluetooth-enabled headphones. It also features strength-training animations that you can view on the watch screen to help you as you work out.
The Adidas MiCoach Smart Run watch can be purchased from Adidas or a handful of other retailers for $400.
Suunto Ambit 2
The Sunnto Ambit 2 is a multi-sport GPS watch and is a top recommended choice for triathletes and trail runners. In the water, the Suunto Ambit 2 records time by pool length, lap, pace and distance, and stroke count. On a bicycle, the watch is compatible with a bike power meter. If you are combining sports in one training session the multisport function allows the user to transition from one activity to another without stopping and re-programming the watch.
Suunto Ambit 2 is also excellent for any outdoor and trail runners. The new FusedAlti feature uses both GPS and barometric data for extremely accurate altitude readings. The watch also has many navigation features allowing users to plan routes, mark coordinates, and find their way back to their starting point.
One of the most unique features of the Suunto Ambit 2 is the ability to download thousands of free useful Apps created by the community of Suunto users. Some of the most popular Apps include a storm alarm, current incline calculator, fat burner calculator, and marathon time estimations. It is also possible to create your own customized app using the Suunto Apps Designer.
The Suunto Ambit 2 is sold by a variety of sports retailers for $400.
Nike+ Sportwatch GPS
The sleek and stylish Nike Sportwatch GPS uses TomTom technology for accurate GPS tracking. The watch also connects to Nike+ footpods. The footpod fits inside certain Nike shoes as well as on the outside of most standard running shoes and senses your footsteps. This allows for an accurate calculation of distance travelled and pace when running in locations with a weak GPS signal, such as when running indoors.
In addition to keep track of location, the Nike+ Sportwatch also keeps track of pace, distance, laps, and calories burned. The watch has a built in USB port for easy connection to your computer. After uploading your run's data, your Nike+ online account can help you to track progress, set goals, and connect with other runners.
The Nike+ Sportwatch can be purchased at many retailers for $140.
Garmin Forerunner 10
A great entry-level GPS running watch, the [easyazon_link identifier="B00TRFF6PI" locale="US" tag="yogasimplenet-20″]Garmin Forerunner 10[/easyazon_link] is a good option for runners looking for the basics without all the add-ons. The watch tracks distance, pace, and calories. It also keeps track of personal records and provides motivation on your run by comparing your current pace to your target pace.
The Garmin Forerunner 10 is also one of the lightest GPS watches on the market and is available in a half dozen different colors. Because of its smaller size, this is a great watch to also use for your day-to-day activities.
The Garmin Forerunner 10 is sold by most sports retailers for $130.
[easyazon_bestseller cloak="y" items="5″ locale="US" node="617647011″ tag="yogasimplenet-20″ title="Best Selling GPS Watches from Amazon"]